Sabrina Speaks: Fear and Gratitude for Music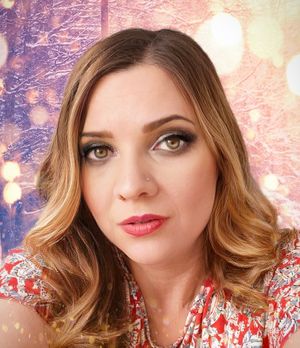 With illness comes the inevitable hours of contemplation. I'm certainly not immune to this and having gone through a major illness in the past doesn't seem to alleviate any of my worry. I just can't help myself.  I was taught to prepare for the worst but hope for the best.  It's really hard to get past this kind of thinking even though it feels kind of morbid when dealing with illness. I find myself almost mindlessly going through all the possible 'what if worst case scenarios' and trying to tie up any possible loose ends in the hopes of diminishing my family's worst-case hassles. Asking for support about this is tough. If you speak honestly about these fears, people tend to shame you for worrying or being afraid of a bad outcome.  I think they do this because they feel uncomfortable, but I don't understand why they think that shaming me is helpful.  Wouldn't it be more helpful for them to just sit and listen, offering support and an unbiased ear? I think it's important to allow yourself and others to be vulnerable, to be open, to express fears. Bringing those fears to the light allows spirit to help them heal.  Stuffing your emotions isn't healthy. In fact, some people believe that unexpressed emotions cause dis-ease in the body in the first place. Doesn't that seem like a vicious cycle? 
I have found a few ways to help alleviate fear – my favorite is remembering gratitude. 
While thinking about my life, I couldn't help but reflect on my career in music. I've spent time loathing my passion for music. It can be frustrating, especially if you are constantly using other people's success as a measuring stick. I have spent years beating myself up for millions of reasons that seem so pointless now. But, when I look back, and I mean really look with an open heart, I can see that music has been a gift in my life. 
When I sing, I sing from heart.  If the lyrics are sad, I channel my sadness. If the lyrics are angry, I express my anger. If they are tongue in cheek, I bring the joy. A while back, I was working with a spiritual teacher and she said that music saved my life. I was confused by this but I really feel that these days.  Regardless of how I feel before the gig starts, I always feel better by the end.  Gigging is a safe and supportive place to express my feelings. Better out than in, right? 
This lifelong passion has literally taken me around the world. It has taken me on many adventures, allowing me to experience different cultures, different countries, different lifestyles. Because of my voice, I have been invited into your homes and treated like part of the family. I get to experience how some of you live. Many people seem to feel at ease with me. I believe you feel this way because music unites people and creates friends from strangers. It allows insight into each other's soul. 
For this and many reasons, I love being a musician. I am so grateful that music has been (and still is) my life's passion. I'm so grateful that I was chosen, that I was given the artist's heart and the singer's voice. Most of all, I am so grateful for all of you, for sharing this adventure with me. Truthfully, the most beautiful part of having a career in music is meeting all of you. I feel so blessed to have shared time with all of you, listening to your stories, celebrating your joys while sometimes empathizes with you about your sorrows. I treasure this beautiful honest connection that we share one on one. I wouldn't trade that for anything. Well, maybe for a million dollars… Just kidding. 
We also connect when I'm on the stage.  Sometimes when I am performing, my heart almost bursts with gratitude as our energy mingles on the dance floor. I've always said that a great performance requires a great audience. It's an exchange and an amazing experience when we collaborate together, literally raising the energy in a room.  I feel it. You feel it. I think the universe feels it. This huge energy can almost cause us to levitate during a great night. I would never experience these highs without you. 
This isn't always the case. As you know all too well, not everyone is kind. Not everyone is a music lover, or, for that matter, a Sabrina lover, and that's ok. There're always a few rotten cherries in the bucket.  It just makes all the rest that much sweeter. You helped me see that. 
I know there are people that look at my career with distain, thinking that because I'm not stinking rich, I'm not successful.  Well, I disagree. There are many levels of success and I have come to realize that I have had (and still have) a successful music career. Frankly, if you're a musician who is only in it for the fortune, you should probably quit now. I'm not saying that you won't get rich and famous. It could happen. I don't have a crystal ball, but if you fail to notice all the beauty along your path to fame and fortune, you're really missing the point of the adventure. And if you don't take the time to connect with your fans, well, that just makes me sad for you. 
So, I guess what I'm trying to say, in my own meandering all over the place kind of way, is that I am grateful for you.  I am thankful that we met and that you are in my life. I'm grateful that you love my music. I'm grateful that you love my voice. I'm grateful that you attend our shows. I'm grateful that you buy our music. I'm grateful for you. Without you, I wouldn't have been able to have this wonderful music career. Thank you for being part of my life. I love you.
Mike Speaks: Guitar Player Recommendations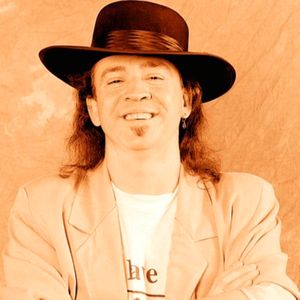 I have been asked by a few people to talk about specific guitar players. There are a lot of great guitar players out there and a lot of different styles of players. Some players have become famous for a specific style or genre, and others have morphed over the years and play quite differently than they did when they started recording. Some players are known for their speed and accuracy, while others are known for their feel and musicality. All musicians are a mix of both, and that mix is usually what defines their style of playing. I personally enjoy guitar players that lean towards feel and musicality. In a lot of cases when players play very fast, it's treated more like a carnival trick and they aren't really creating anything that I would refer to as music, but that's just my opinion. 
I thought I would talk about a couple things. First off, I am a Stevie Ray Vaughan fan. He was a real "play from the heart" kind of player. The problem being that Stevie Ray Vaughn is no longer with us, so he isn't recording any new music. To that end, there is a Canadian Guitar Player that plays in a very similar style to Stevie Ray Vaughan that you might want to check out. His name is Philip Sayce. Philip sounds like a cross between Stevie Ray Vaughan with a little bit of Eric Johnson thrown in. He plays with a lot passion and I really like him. 
So when you listen to guitar players, there are a few out there that are great at emulating other guitar players styles. One example of that is Gary Moore. Gary Moore released an album in 1990 called "Still got the Blues" The album featured guest contributions from George Harrison, Albert King, and Albert Collins. Each song on the album is done in a different blues style. He plays every style brilliantly and really shows how he is able to play in the style of many different guitar players. Some of the players he emulates are B.B. King, Albert Collins, Albert King, Billy Gibbons, just to name a few. There are 2 tracks on the album that are truly Gary Moore sounding.  The first is the title track "Still Got The Blues" which has a feel similar to "Parisienne Walkway" which was a song he recorded 12 years earlier. "Still Got the Blues" is probably one of Gary's best known songs and really showcases his ability to solo. The second song I want to talk about is Midnight Blues. This song was written by Gary and has a riff similar to "The Thrill is Gone" by B. B. King. The reason I mentioned this song is because it has been re-recorded by another guitar player that is a master at emulating styles - The Great Joe Bonamassa.  Joe is a true student of the guitar and music in general. To hear Joe play in the style of Gary Moore and then add his own bits and riffs is a work of art. I have been listening to Joe since he was a kid and I have always been gobsmacked at his talent and performances. 
So my advice is go listen to Philip Sayce, Stevie Ray Vaughan, Gary Moore, and Joe Bonamassa if you want to hear some really great passionate guitar playing. This is just a few from a very long list.  I'll try to talk about others in future blogs.