Sabrina Weeks & Mike Hilliard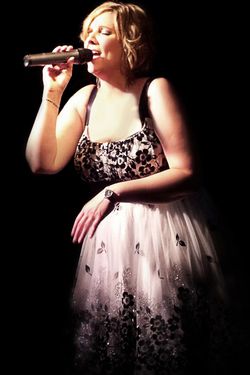 Sabrina Weeks and Mike Hilliard are a very amusing and talented couple. You can see them fronting their award-winning blues band 'Swing Cat Bounce' or performing as their duo 'Ryan7' formerly as part the Princess Cruises Entertainment team. But regardless of how you see them, one thing that remains constant with these two is their fabulous musicality, quirky sense of humour, and range of repertoire. They cover songs from the 30s to current times, so it is impossible to not find a favorite.
Sabrina's voice is beautifully expressive and unique. She effortlessly delivers a song is such a way that it feels like she is singing it just for you. Her voice is uniquely her own but at times is reminiscent of Anne Murray,kd Lang and hints of Karen Carpenter sparkling through now and then.
Mike Hilliard is an insanely talented guitar player and one of the most lyrical players in Canada. His influences include Carlos Santana, Roy Buchanan, and Lee Ritenour so, as you can imagine, his skills span multiple genres. He's also been known to skillfully deliver a powerful, growly rock vocal.
When attending a performance, expect to laugh out loud, dance in your seats, sing along and get lost in a series of unforgettable moments.
Sabrina and Mike are known for going above and beyond to include the audience in their shows. They regularly take the time to sit and chat with attendees allowing for true friendships to form. Their personalities have brought together music loving folks from across the globe creating a loving community and lifelong friendships.
Their extensive touring and hard work has resulted in several accolades including the following: 
Runner up for a 2014 Blewzy Award 
Winner for 2011 Maple Blues Award - Best New Artist 
Nominated for BCIMA Blues Album of the Year Award 
Voted Pick to Click by Sirius/XM Radio 
Charted in the Top Ten on the global blues RMR charts 
Ranked top 100 on the annual Roots Music Report. 
Voted Top Ten by the Blues Underground Network. 
Voted The Years Best CD by CFBX. 
Voted Top 100 by Real Blues.
"Sabrina Weeks and Swing Cat Bounce are a sizzling, scintillating, swinging, soulful band who deliver a first-class show wherever they appear- original and fresh with a new twist to the blues and a dance beat that just won't quit. Their show is a guaranteed crowd pleaser and this gal can REALLY sing! Sabrina is a Canadian treasure in the making." 
Jack Lavin, Powder Blues 
"Sabrina has more energy than that bunny in the battery commercials.  She also has class, style, sass and smarts.  When she sings, the whole damn room lights up. I could be in love..." 
Richard Flohil, Publicist, Richard Flohil and Associate 
"Sabrina can caress a ballad, shout a mean blues, and swing with the best of them. Sabrina's gift in using her exceptional voice includes the ability to make lyrics come alive. Hearing her is a beautiful experience." 
Barbara Barnes Sims, Sun Records, 1957—1960
Ryan7 - Your Party Pop Duo

Ryan 7 is a duo based out of Kamloops, BC, Canada that travels all over the world.  They play only the hits ranging from the 1930s to current times: jive and rock-n-roll music, jazz, blues, sing along hits, the best rock and country: you decide.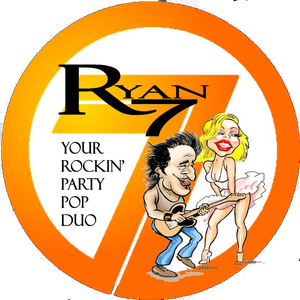 Whatever you envision for your event, Ryan 7 can deliver it. If you require a set of vocal jazz standards for the first set, sing along favorites for the second and then full on dance music for the third set, Ryan 7 offers that kind of flexibility.
Ryan 7 are a duo of seasoned pros who understand how to interpret a crowd and to deliver exactly what is needed.  
Ryan7 is made up of two seriously magnificent forces of nature: Mighty Mike Hilliard and Sassy Sabrina Weeks.
Currently, Ryan7 has over 600 songs in our repertoire and we are constantly adding new material. 
We offer several shows to choose from:
50s 60s Show
This show bounces you between greaser and hippie, between dancing the twist, the mashed potato and catching butterflies in a Psychedelic Haze.  Some of the songs included in this set are Let's Do the Twist, We're Having a Party, Shake, Rattle and Roll, Tracks of My Tears, Love the One Your With, Proud Mary, Together, Heard it Through the Grapevine, and many more.  This is one of our most requested shows. This show can be up to 3 sets of 60 minutes each. 
Classic Rock Show
This show is a mostly uptempo dance show.  Classic rock is the best of rock from the 60s through to the 80s.  We perform songs by Bob Seger, CCR, the Doobie Brothers, Dire Straights, ACDC, ZZ Top, Van Morrison... all your favorites.  This show can be up to 3 sets of 60 minutes each.  
Rockin' Country Hits Show
This is one of our favorite shows to perform.  We perform the best of rockin' country starting with classic country such as Patsy Cline and Willie Nelson and then strongly focus on the country from the 80s and 90s such as Garth Brooks, George Straight, and Lorrie Morgan.  Then we add some current country such as Miranda Lambert, Taylor Swift and the Band Perry to make the evening complete.  This show is a guaranteed crowd pleaser for any country fan.  This show can be up to 3 sets of 60 minutes each. 
Light Dinner Music (including acoustic jazz and blues) Show
The best thing about Ryan7 is the flexibility that we offer.  We can easily start off your event with acoustic jazz and blues dinner music performed at exactly the right volume.  We also offer a complete evening of this if that is what your event requires.  Some sample songs performed in this show are Stormy Monday, Can't Hear a Word You Say, God Bless the Child, Wonderful World, At Last, Sunday Kind of Love, and much more.  This show can as short as a  mini set or up to 3 sets of 60 minutes each. 
Best of the Hits (50s to Current) Show
Not sure what you'd like?  That's ok too.  We can play a little of all the popular genres and create a fun dancing or listening environment for your event attendees.  Mighty Mike Hilliard and Sassy Sabrina Weeks are seasoned veterans who offer you the benefit of years and years of live entertaining.  Because of this, they can read a room and know what songs work best. Our goal, after all, is the ensure that you have a wonderful experience.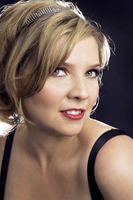 Sabrina Weeks has been playing music professionally for over 2.5 decades.  An award winning vocalist known throughout Canada for her deeply expressive, powerful voice, Sabrina brings an extraordinary vocal and emotional range to her music. A composer since the age of 10, her original songs are known for their thoughtful yet quirky lyrics, catchy vocal lines and strong grooves. Sabrina Weeks has shared the stage or opened for such performers as Colin James, Tom Lavin and Powder Blues, Steppenwolf, Jack de Keyzer and the Downchild Blues Band. Further, Sabrina is often featured in such prestigious concerts as the TBS Women in Blues Revue at Massey Hall and the Etta James Tribute at Hugh's Room.