Sabrina Speaks: My Health Crisis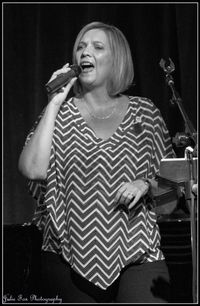 Today I sat out on my deck as I contemplated what to write about.  The topic – thoughts on life – is just so grand and vague all at once.  I took a deep breath, snuggled in beside my tiny flower and vegetable gardens, and filled my heart with gratitude for this beautiful home that I have. I am so grateful to live in Sahali in Kamloops in British Columbia in Canada. There is no place that I'd rather be in this world (and I've been to a lot of places). 
What's been on my mind lately has been fairly singular. When I finished my last contract with Princess, I was having abdominal pain. This was at the end of November. I went to see my doctor. He sent me for an xray, and then, after getting the results, sent me home with some Restoralax.  Then Covid hit.  My focus shifted from my abdominal pain to worry about my family, my friends, my country, the world.  It was devastating and debilitating to watch the news, see all the death and devastation, and experience a pandemic, something that I never thought I'd ever see.  At times, I was terrified and sad, but, slowly but surely, I started to feel more comfortable in this new world.  I started to breath a little. I started to think a little more about me. 
A couple weeks ago, on a Monday, I decided to again see my doctor as my abdominal pain had not changed.  By this point, it had been 6 months.  He decided that I needed an immediate ultrasound.  He sent the requisition shortly after my appointment. I got a call from Ultrasound booking a few hours later. They had a cancelation for Tuesday, the next day.  I took the appointment.  Wednesday morning, I got a call from my doctor.  He said that they found a very large mass in my abdomen so he called the on-call Gynecologist and they both agreed that I needed a CT scan to get a better look at what was going on. I got a call from the Gyno on Thursday and had an appointment booked for the following Thursday. My CT scan was booked for the following Tuesday.  My heart filled with gratitude with the speed that all this played out. 
When I met with the Gyno, the CT scan results had not yet been published so she didn't say much.  I went home.  The next day, she called me.  The CT scan had confirmed that I had a tumour in my abdomen that seems to be coming from my left ovary. The tumour was 12cm x 8cm x 6cm in size. They are guessing that it is a primary ovarian tumour but won't know for sure until after it is removed and biopsied. She also said that because of my previous history of breast cancer and the size and placement of the tumour, that she referred me to the Gynecological team in Vancouver for an assessment.  Again, my heart filled with gratitude that I will be receiving the best care possible. 
Today, I got an email from my Gyno saying that they have been in contact with Vancouver and my referral was received. They were in the process of triaging with the Oncologist. So now I wait. 
My focus at this point is on self care.  I am trying to eat whole foods and walking every day up in the green space that I love so much. I am spending time in prayer and working hard to keep positive and happy. This is easier some days that other days. 
I debated whether or not to come out publicly with my medical issues. The downside of going public is that so many things change. There seems to be shame attached to illness. I am not ashamed nor am I to blame. I know that but I still sometimes worry about what people think of me. And inevitably, people will look at me differently.  You know, with that sad look in their eyes?  They start looking at you like you're feeble or broken. I studied this phenomenon in university in 4th year.  I even wrote a paper on "The Sick Role" in my medical sociology class.  Please don't pity me.  
When I decided to come out and be open about this illness, it was for two reasons. First, I believe that information is power.  If one person reads my words and then decides to go to the doctor earlier than they would have and that saves their life, then my experience and honesty helps someone. Sometimes my words could act as permission for someone else who has been hiding at home, alone and sad, to also come forward and seek support. Illness can be so ostracizing. It doesn't need to be. Second, I strongly believe in the power of prayer. When many people get together and pray, miracles happen.  I would love for you to pray with me. Pray for my family as they deal with this shock and all the pain and fear that comes along with it. Pray for Mike as he will be caring for me primarily.  Pray that the doctor's instruments and minds are sharp and guided.  Pray that my body is strong and that the surgery is successful and without complications. Pray that the tumour is contained and has not and will not spread. I accept all your kind words of support, your healing vibes and your prayers. 
The most painful part of this illness so far as been that I know that it's causing my family pain.  I know that they are sad and worried. That is the hardest thing for me to watch and the last thing that I ever wanted for them.  Pray for their comfort and peace. 
Other than this, my life at this moment is good.  As I sit on my lovely deck on this gorgeous June evening, the sun sets over the mountains and casts an orange hue across the grasslands in the distance. There is the gentlest of breezes blowing, exercising the trees and my plants, and tickling the tiny hairs on my arms. I am grateful for this moment. 
Mike Speaks: Thoughts on Being a Musician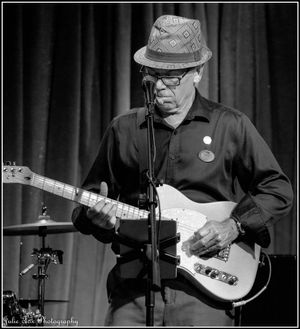 People often talk to me about playing the guitar or just being a musician and what I hear most is people think that I was given this amazing gift. I think that there is something valid to that.  Most of the musicians I know have had a proclivity for music as far back as they remember.  There seems to be something in your DNA that draws you in as a creator as well as a very deep emotional tie to music in general. I always tell people that there is obviously something different about a person that can play the same scale over and over for long periods of time and still get excited about getting up the next day and doing it again. We are generally talking about 8 notes here. It should be mind numbing but most musicians are engaged while doing it. 
I have had the pleasure of working with some of Canada's finest musicians and they almost always have stories about playing music as a child or listening to music for hours on end. The second thing that impresses me is, almost always, their work ethic. 
If you want to get really good, you need that "gift" AND you need a tireless work ethic. When you talk to these people, you realize very quickly that the more you work at it, the better you get. There are no shortcuts and there are no substitutions. Your talent might take you a little farther down the road in the beginning but the hard workers usually catch up pretty quickly. I'm guessing that the investment in time, education and equipment compared to the paycheck you will probably receive makes for a job that most people would never want. 
As a musician who left the business, I had a hard time making the transition to a "9 to 5" job. 
Reason 1. Musicians generally don't have to be functional first thing in the morning.  You usually have time to wake up slowly and you have several hours before you need to be functional. In a day job you could have a meeting at 8:30 or 9:00 in the morning and you were expected to be there and engaged. 
Reason 2. When I was a musician, I would play for 3 or 4 minutes and people would applaud. When I worked a day job, in 25 years, no one ever applauded. 
"Musician" isn't the only job that requires traveling; there are lots of jobs that require long periods away from home, but it is hard, especially if you are close with your family.  I spent quite a few Birthdays, Thanksgiving's, Christmas's, and New Years thousands of miles away from family and friends. 
It's not a job for everybody, but for some strange reason, when you are playing, you can get to a place where everything in the world disappears except the song you are playing, and if you have a good night, there is no greater sense of accomplishment. It just makes you feel amazing. 
That's all I have to say about being a Musician.