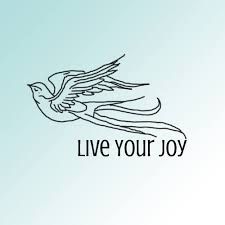 The holidays are such a great time of the year for me.  It seems that it can create kinder, more generous people.  It can turn takers into givers.  It can create more love in our world.  Of course, I know that this isn't the whole picture.  In that respect, it is because of the those that are having a tough time that more of us have an opportunity to give a little to someone who just needs a bit of a hand.  This part of Christmas always makes me feel better about my role in this world. 
Subsequently, I've been looking into the concept of being of service, of giving back.  I really struggled with what this concept means.  I am an entertainer, as you know, and what I first saw when considering the meaning of this was a constant flow of charitable events. I do volunteer some of my time each year as a way to give back.  But, after consulting a few books, listening to a few seminars and having a breath session with Lori, I started to see more clearly what this concept truly means.
I know that my gift to our planet is music and when I live my joy, I spread joy.  When I live in the moment, in my bliss, I give others permission to live their bliss too.  I used to think that in order for me to make a difference in the world I needed to sing songs and talk about spiritual things from the stage. But the truth is that when we come together in celebration of music, friendship, laughter and fun, we put that energy out into the universe.  That energy is pure love, joy, bliss, and gratitude.  Hoots, hollers and applause are gratitude.  A crazy guitar solo that makes the hairs on your neck stand up is gratitude.  Vocal moans and screams are gratitude and gratitude is powerful.  That is the true power of live music, of gathering. 
The ego really thrives on isolation.  It wants us to be alone in our homes, fearful, wrapped up in our own dramas, hiding away from really experiencing bliss.  It wants us to be too busy to attend a friend's Christmas party, too busy to make that phone call, too busy to go see that amazing play or concert.  And, as a culture, we thrive on the notion that being 'really busy' somehow makes you more successful.  I know that I have bought into this too and that sometimes you just have a lot to do.  But I also know that we need to build times of bliss and joy into those schedules in order to be whole, happy people.
When I was younger, before I started performing live music, dancing at clubs used to be this incredible place of escape, pure euphoria.  I see this escape on the faces of people that dance to my music.  It is such a gift to experience bliss together.  Together, we are sending love out into the world.  So, thank you.  You are everything to me and I am deeply grateful for your love.  Merry Christmas.
Love,
Sabrina Weeks
"Live Your Joy"